The Professional Prep Academy
Virtual Internships Are Now Available for High Schools
The Professional Prep Academy's Mission
To help high school students discover and confirm a career passion and learn essential life skills!
Ideal Online Work-Based Learning During and After the Pandemic
The pandemic has thrown our educational system and entire economy into chaos. But work-based learning, the cornerstone of a quality Career Technical Education (CTE) program, is too valuable to be lost in this upheaval. Engines for Education has developed a new program for high schools, the Professional Prep Academy (PPA). PPA offers high schools a wide range of Virtual Internships to help students discover and confirm a career passion and learn essential life skills. PPA Virtual Internships are realistic, mentored, learn-by-doing experiences that can be delivered 100% online or on a hybrid basis. And they are turnkey: PPA Virtual Internships require minimal school efforts during the pandemic crisis and completely eliminate:
the efforts of schools to recruit and train employers for internships, not to mention whether employers can afford hiring and risking students during the pandemic.
the need for student transportation to and from work sites.
the need for students to potentially put themselves at risk in face-to-face work situations.
After the pandemic, PPA with additional Virtual Internships will extend the breadth of work-based learning and it will only add to school efforts to set up local, paid internships.
Virtual Internships Today in Highly-Skilled, Highly-Paid Careers of the Future
PPA has 18 virtual internships in five high-skilled, high-paying, high-demand career areas of the future with a focus on STEM and innovation: health sciences, business entrepreneurship, software development, cybersecurity and data analytics. When a number of courses are taken in a related field, this can amount to a virtual apprenticeship that will equip students to take on and win serious jobs.
Health Sciences
Internal Medicine
Forensic Detective
Mystery Diagnosis
Entrepreneurship
Idea Workshop
Product/Service Definition
Think Like an Investor
Business Essentials
Write a Business Plan
Software Development
Intro to Website Development
Product/Service Definition
Intro to JavaScript*
Mobile Web App Development*
Java 1*
Java 2*
Cybersecurity
Insider Threat
Exploit a Website
Malicious Network Traffic
Remote Intrusion Attempt
Data Analytics
Intro to Machine Learning & Sentiment Analysis
Machine Learning with Python
*Indicates courses available after 01/01/2021 as they need updating to the latest technologies
See a brief demo of how our Virtual Internships work.
These courses use our Story-Centered Curriculum approach that has been successfully used during the past 20 years with well over 100,000 students and more than 2,500 faculty/mentors, with the vast majority in universities (e.g., Carnegie Mellon University, University of Texas at Austin, Purdue University, The University of California Davis, Rutgers University) and Fortune 100 companies (e.g., Oracle and IBM). We also won a competitive bid contract from the US Department of Defense to develop cybersecurity training; our cybersecurity training won a Brandon Hall Gold award for "best advance in unique learning technology." While these are very sophisticated computer simulations, the courses are easy to use for both students and the mentors who guide their learning.
Courses were developed with extensive input from industry subject-matter experts.
Each course involves a rich and engaging story that mirrors real-world, work situations.
In these stories, students play a central role, working individually, or as a member of a small team, to achieve one or more meaningful objectives over a series of tasks.
Detailed information on the company that they will work for includes important company policies and unspoken cultural factors with which are important for students to learn and abide.
A range of in-depth learning resources are provided.
More importantly, expert mentors are available to help, advise, and give feedback when needed.
Employing a competency-based approach, mentors coach students until they have mastered the knowledge and skills required by their current task before allowing them to proceed.
Students are expected to produce the same work product that professionals produce.
Throughout the courses, students will also be trained and assessed in 21st century skills: communication, collaboration, critical thinking, creative problem-solving, scientific reasoning, self-directed learning, researching and synthesizing multiple sources of information, and common workplace behaviors and values.
By taking multiple courses in a related area, students will amass an impressive portfolio of work and have a leg up versus other students in winning better and higher paying jobs.
Reach Remote Areas Where There Are Limited Opportunities for Work-Based Learning
Work-based learning opportunities are limited in rural areas and also in large suburban residential areas and depressed urban pockets. Virtual internships alleviate the problems of students who are too young to drive or cannot afford private/public transportation to worksites.
Inequities Addressed
First, distribution through public high schools, whether traditional or charter, provides a tuition-free, cost-free opportunity that is very appealing to all students, but especially to disadvantaged students of color or low-income families. Second, PPA will attempt to recruit and train mentors from school staff or outside professionals to reflect diversity. Third, PPA will try to also recruit and train mentors who will not be the predominant role model of a given profession. For example, an African American female mentor might be ideal for software development courses, helping girls of all racial/ethnic backgrounds to believe they too can succeed in that profession.
PPA Program Requirements
Because PPA Virtual Internships involve solving complex problems, 4x4 block schedules with class sessions of 80 to 90 minutes are required to allow the time needed for students to make meaningful progress before moving on to their next class. Ideally, students should spend a total of 15 hours per week in and out of school. From our experience, shorter class periods will definitely not be a productive experience for students. Also, PPA virtual internships can only be offered when schools have a minimum of 2.5 Mbps Internet bandwidth for both downloading and uploading to support online video learning resources and Zoom meetings. Students will also need this bandwidth to be able to work from home.
Contact us today if you are interested in learning more about PPA Virtual Internships, reaching out to Mr. David Hoo, the PPA Program Director, at david.hoo@engines4ed.org.
Career Choices
Use real-world experiences to make meaningful career choices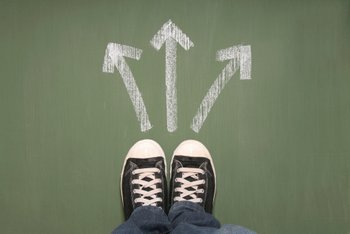 Engines for Education lets kids try on careers and see which ones fit. Thinking about a career in healthcare, technology or business? E4E has an experience for you.
Follow Us
---

Follow Roger Schank on Twitter

Subscribe to our RSS Feed
Education Outrage
---
Read about my experiences as an educational revolutionary at Education Outrage.
Visit the Education Outrage archive for older atricles.